Pedagogical Care & Animation
… for kids from zero to 18 years
Further magical Highlights
at a glance: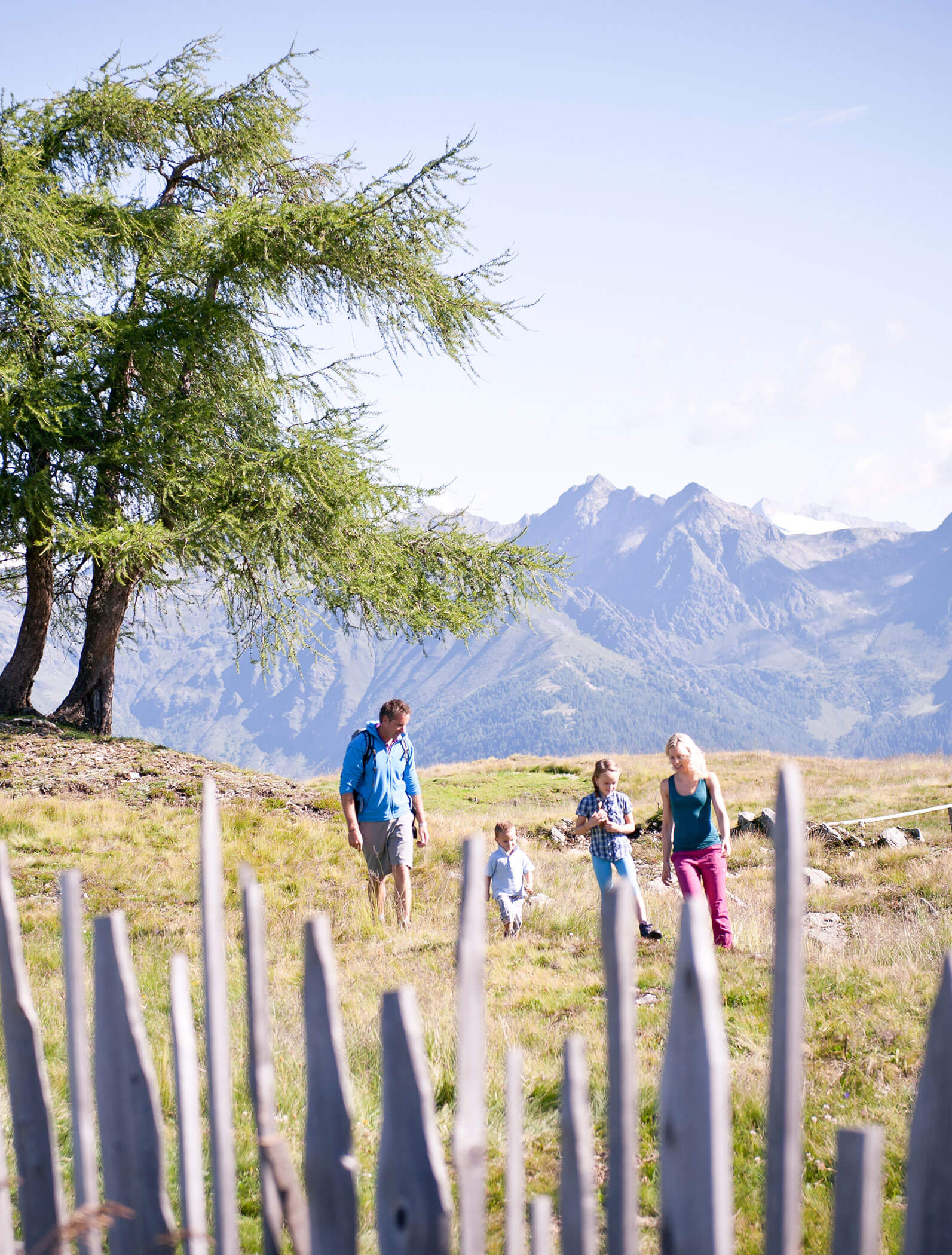 For our dear horse lovers
... in summer, we offer private horseback riding lessons, pony riding and mindful pony leading.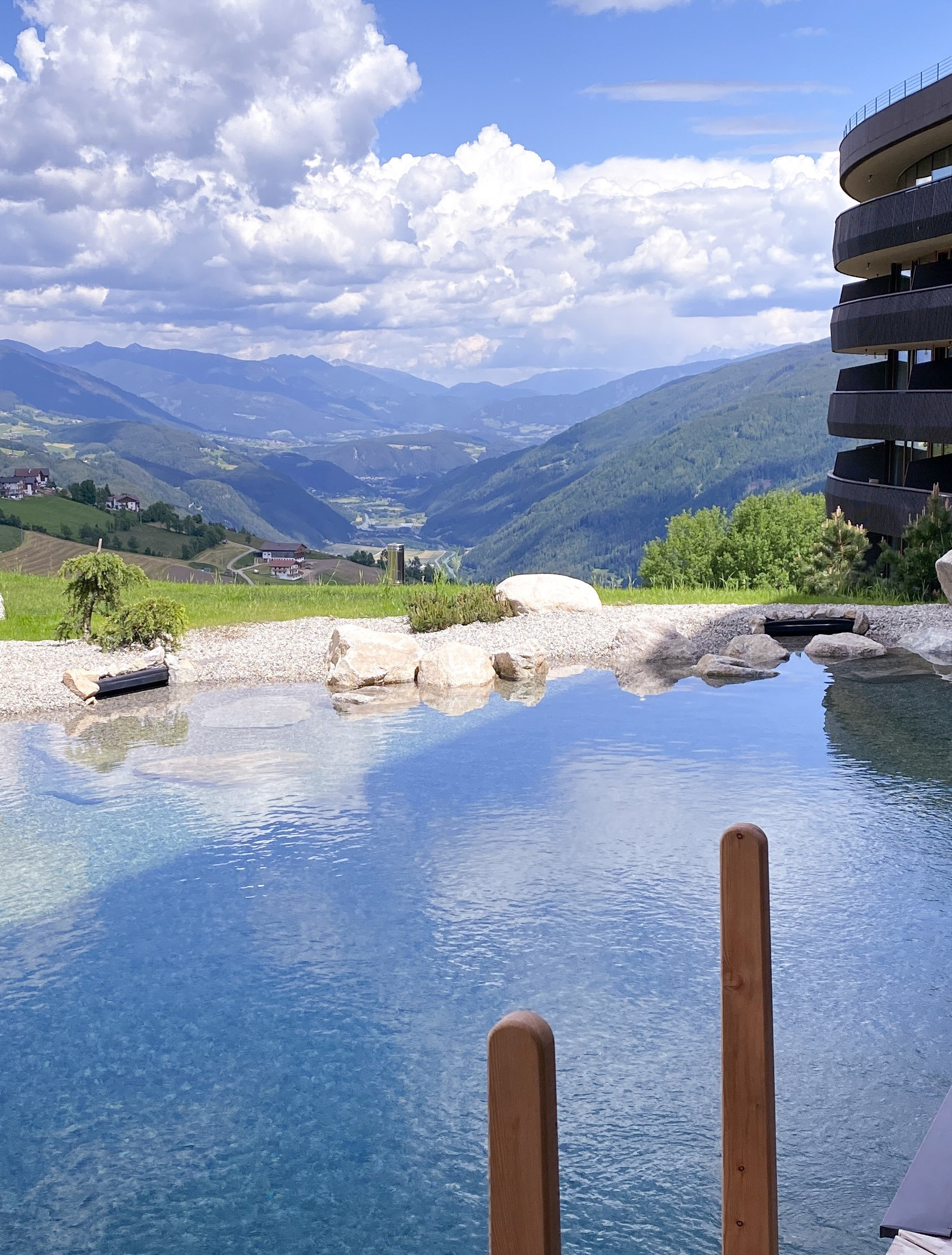 Wellness Treatments
… with treasures from the Alpine region: vegan organic and natural cosmetics from South Tyrol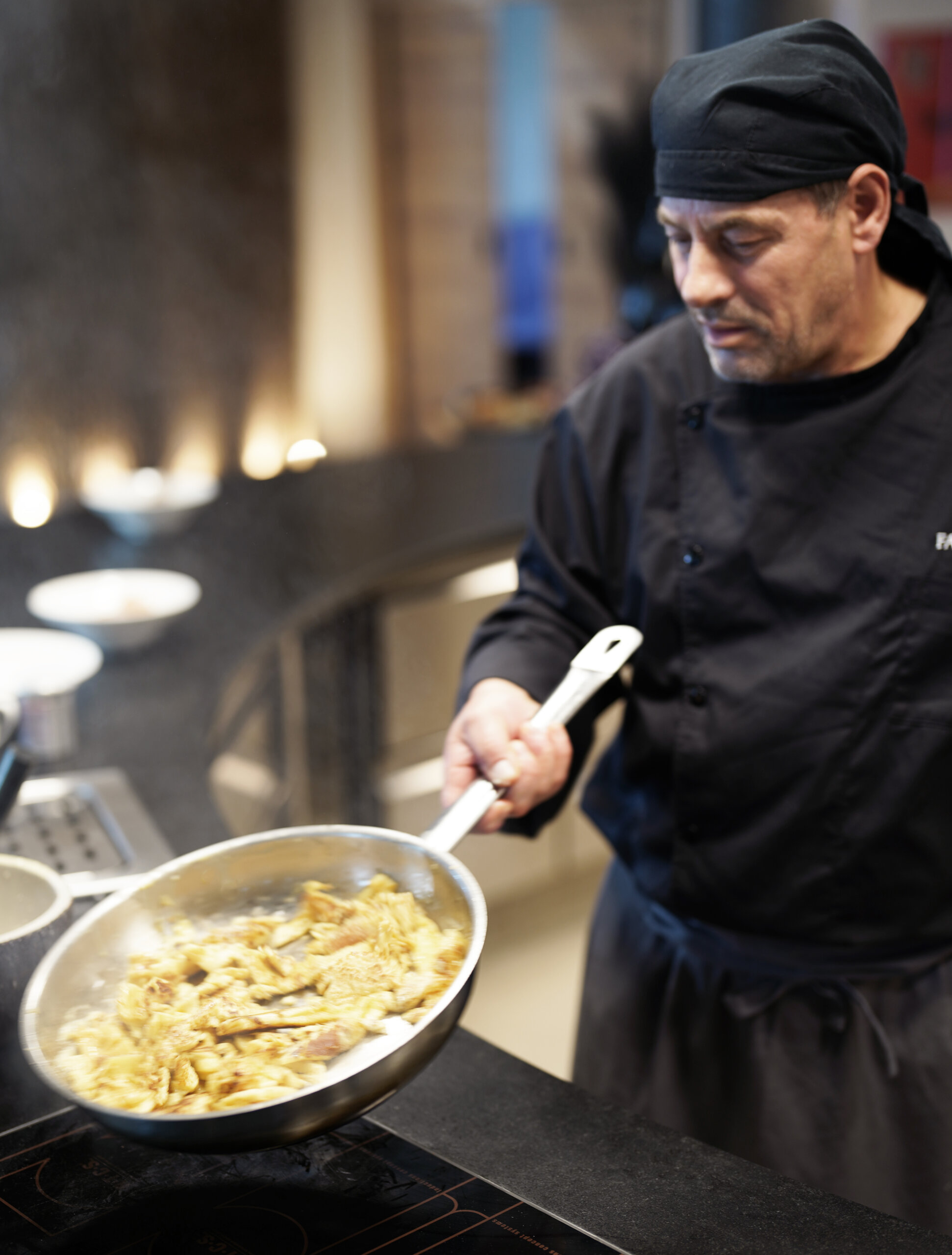 Wine Cabinet
… with a variety of fine wines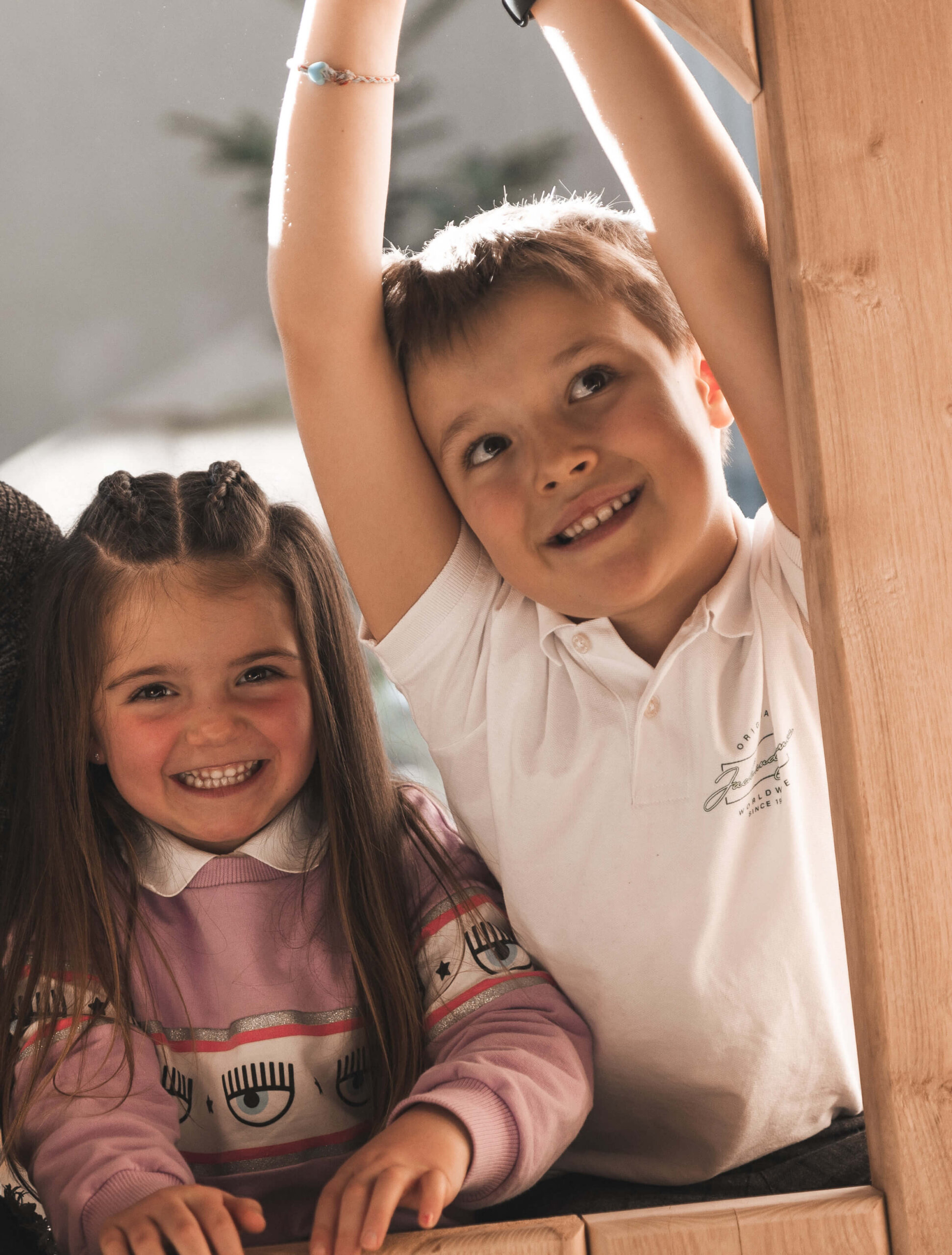 Nature & Outside Active
Mountains that look like giants. Forests in which wizards live. Alps that invite you to pause. Panoramic views that amaze. Natural experiences everywhere. Incredible adventures await you:
Outdoor children's paradise: with petting zoo, marble run with a watercourse, slides, large sand playground, Magolix's castle and more…
Outdoor activities for teenagers: with FlatGround trampolines, climbing wall, horses in our Familiamus farm and varied action program
Walk, trot & gallop: Learn the mindful handling of horses during private riding lessons, pony rides and pony leads in summer.
magic summer adventures: places of power to regenerate, action and adrenaline
hiking paradise: nature, alpine mountain happiness on the sunny alpine plateau for everyone
Get on your bike: Discover the Pustertal and Eisacktal valley by MTB
ski-in and ski-out: hotel directly at the lifts of Maranza
skier's paradise: ski rental, advice and ski courses directly from the hotel
Unknown Spheres, Lighten Up!
LUMOS
Rooms & Prices
Tiptoeing barefoot over the wooden floor that swallows every sound. Jump into the extra large family-cuddle-bed and catch a quick glimpse of the panoramic view: into the wide landscape. Don't stop dreaming! In our 5 star family hotel in South Tyrol it is always possible, by day and by night.
Silence, Fulfil the Night!
Silencio
Culinary & Sustainability
On the plates and in the glasses of young and old gourmets you will find all kinds of regional delicacies: typical South Tyrolean specialities, Italian, Mediterranean or vegetarian dishes – at Familiamus we not only value sustainability but also variety. So, there are a lot of things you can look forward to at our 5 star family hotel in Maranza, South Tyrol. To lots of "Mmm!" moments. To delights with a view. And to perfectly happy moments:
Unite what belongs together!
Reparo
Hidden things, uncover!
APARECIUM
Hosts & Philosophy
Everything you do with passion and joy, ignites sparks that twinkle like stars. A mysterious power that catches on, is full of energy and comes from the heart. Nature, inside and out. It's magic! Discover more:
Good Spirit, Show Up!
Revelio
Pool & Wellness Rituals for the Whole Family
The relaxation increases: All kinds of water fun with great water slides make kid's eyes sparkle and teen's hearts beat faster. Swim outside from the indoor pool, into the 360 degree panoramic infinity pool, flow in the warm water, and be enchanted of the fresh mountain air and the magical mountain backdrop. We reserve the best spot for families, so your soul can feel as light as a feather …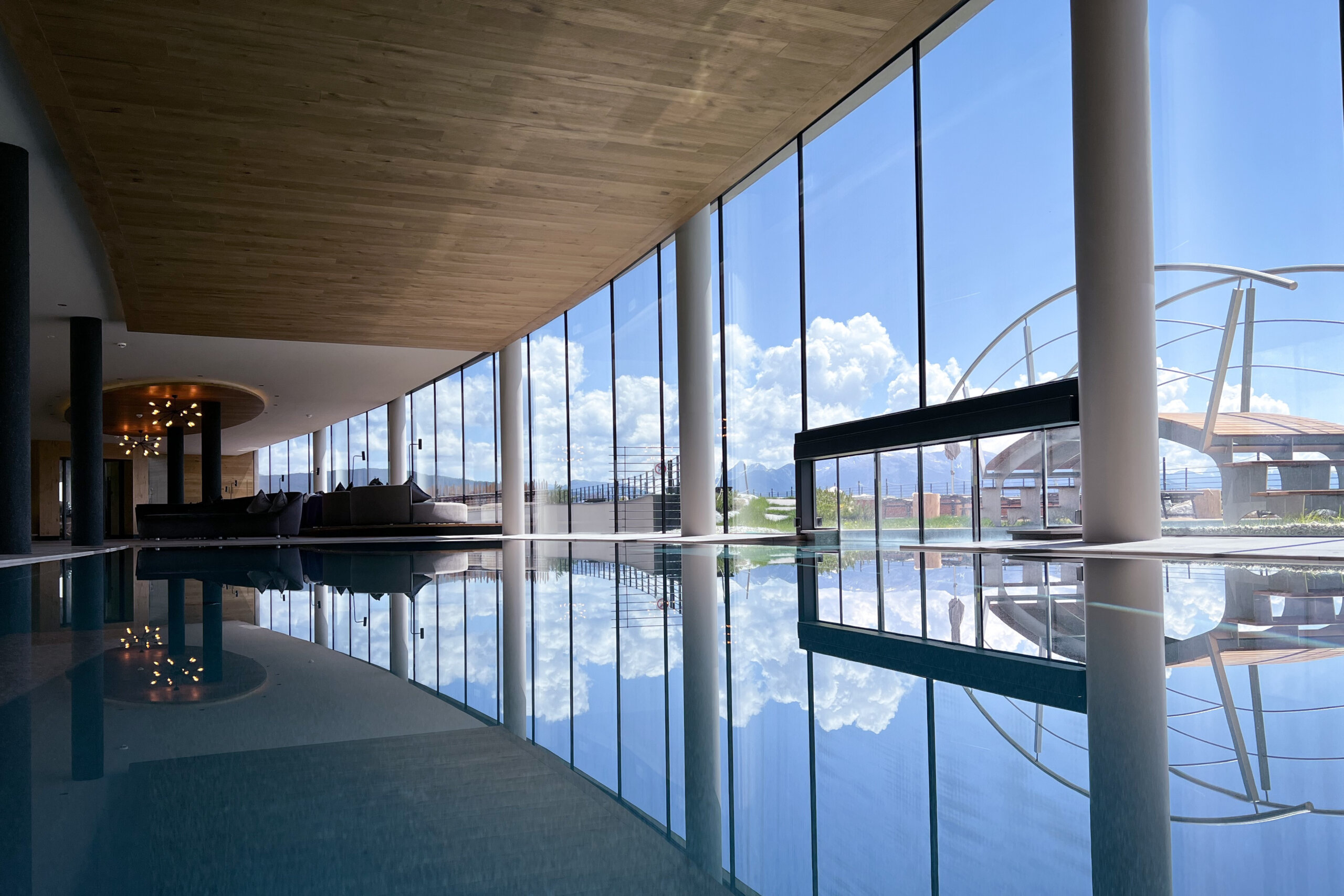 Flow, Elements, Flow!
AGUAMENTI