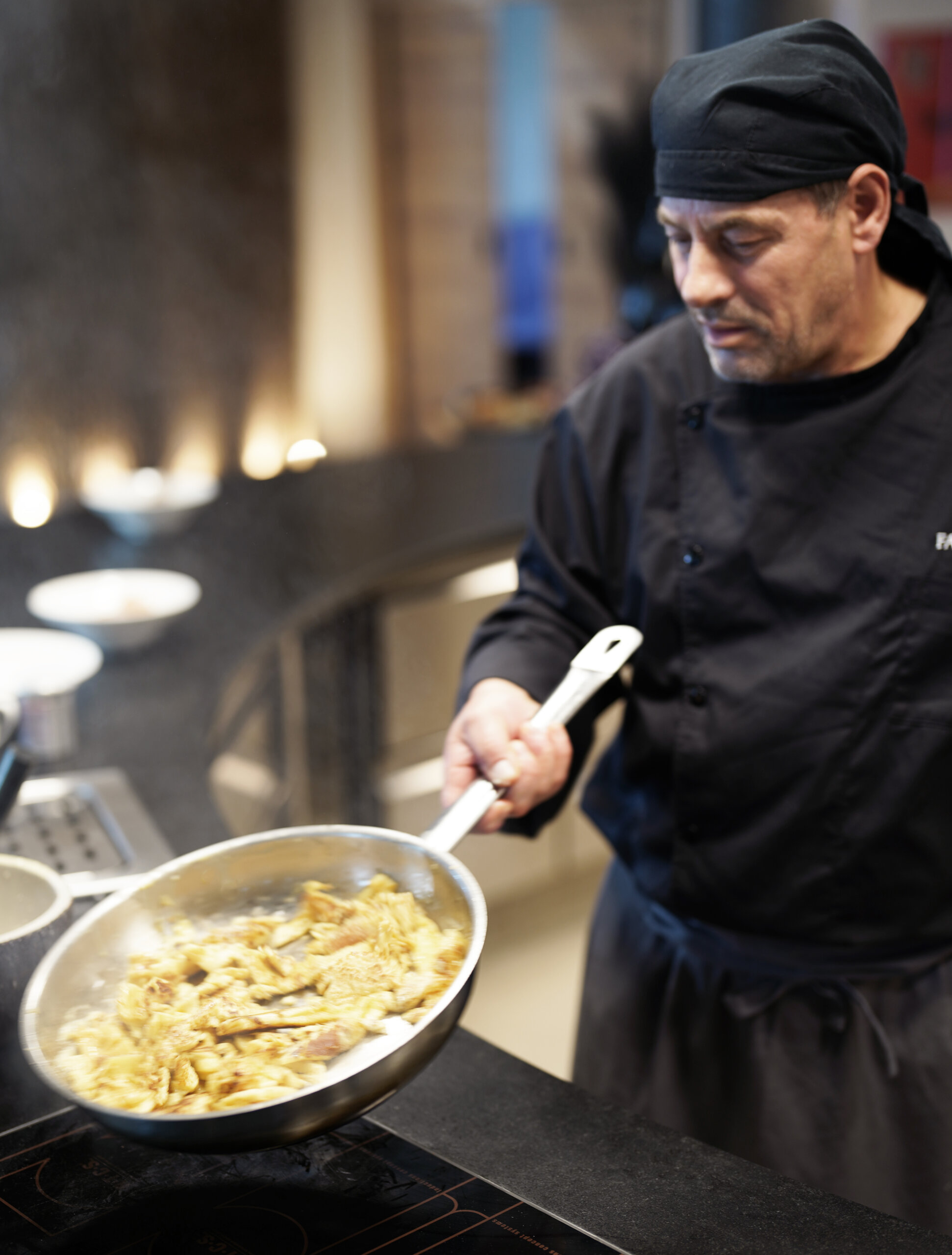 Your magical culinary journey begins …
Wake up softly from sleep in the bright family rooms of our gourmet hotel in South Tyrol and slide down the indoor slide, because it's time for …
Breakfast
from 7.00 am to 10.30 am
Surrounded by the smell of fresh bread, you will get to your table that we reserved for you and be enchanted by the wonderful view of the surrounding mountains. Regional products selected with special attention to freshness and sustainability await you. Our breakfast cook will prepare various egg dishes and daily specials such as waffles. You can make yourself regenerating fruit and vegetable juices in the juice corner or try our homemade 'magic potions'. At 10.30 am, the gourmet breakfast will come to an end. For those who do not manage to arrive by that time, breakfast can be served directly in the room. For babies, you can order homemade baby food of your choice.
After a morning full of adventures, another pleasant break awaits you, it's time for …
Lunch
from 12.00 am to 2.00 pm
At lunchtime, a regional dish of the day with live cooking awaits you.
We pay attention to seasonal ingredients, such as fresh, wild herbs from our region or fresh products from our own garden. A wide selection of pasta dishes and fresh oven-baked pizzas will make your hearts beat faster. Also a varied buffet of quality salads awaits you. Lunch can be taken in a reserved area, with the possibility of choosing your own table.
Craving a light snack or something sweet?
In the afternoon it's …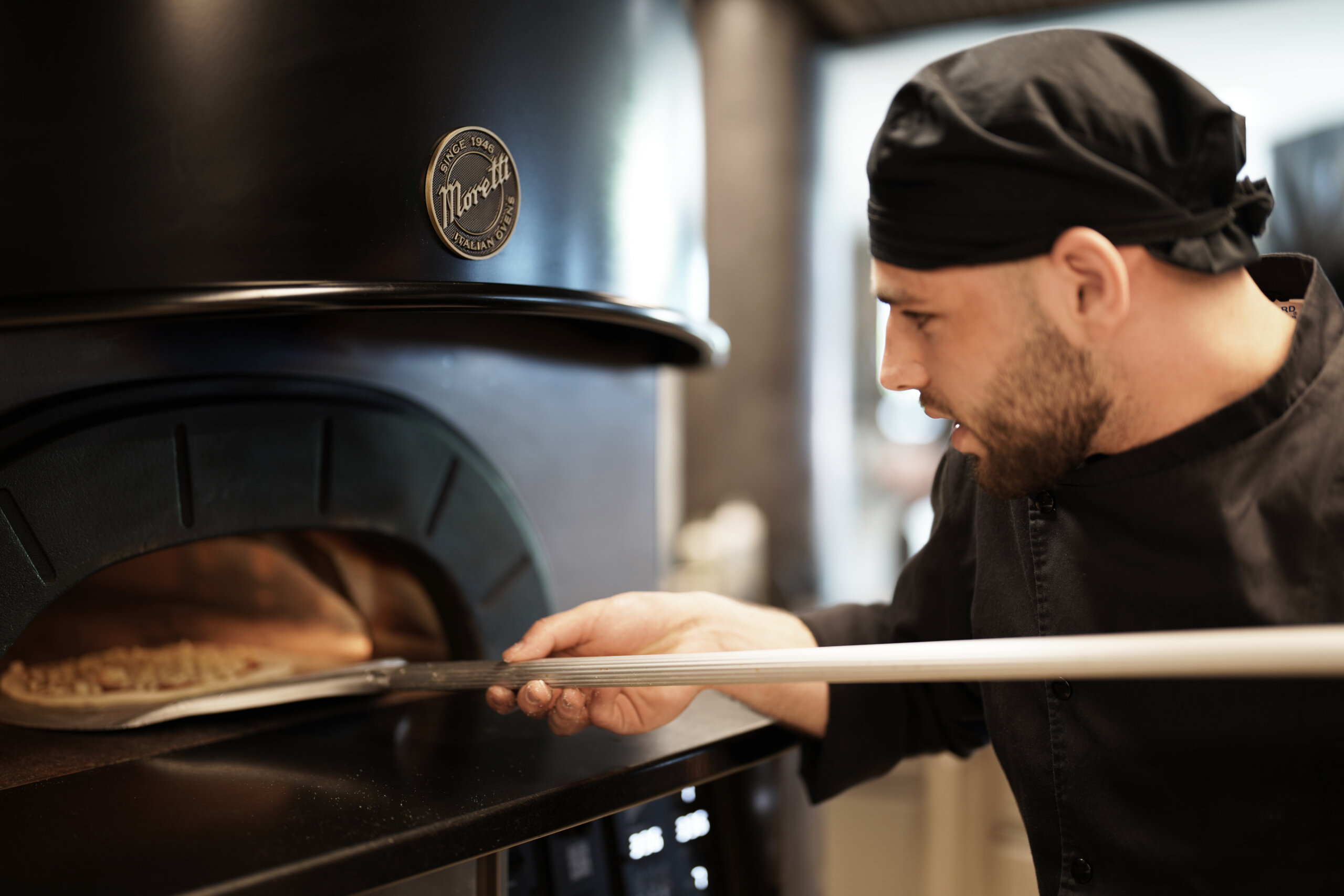 Snack time
from 2.30 pm to 4.30 pm
Those feeling a little hungry can find the soup of the day in the lobby. And the ones who prefer something sweet can enjoy the cakes lovingly prepared in the Familiamus patisserie following grandma's traditional recipes.
In the evening we invite you to have an aperitif in the lobby. Then Mike and his team of waiters will walk you to your table from which you will enjoy a wonderful view.
You will be ready for …
Dinner
from 6.30 pm to 8.00 pm
Our 5-course à la carte gourmet menu will stimulate all your 5 senses! We will delight your palate with South Tyrolean specialties, mediterranean and vegetarian dishes. At the buffet you will find fresh salads with a variety of dressings and at the show kitchen, creative antipasti and starters. The final highlight of your all-inclusive holiday in South Tyrol? The mouth-watering dessert buffet and the exquisite cheese variations from local cheese producers.
The kids and teens are also happily awaited by Nora and her team. Lunch and dinner await them in the …
Kids restaurant
from 6.00 pm
Our team at the Magolix Club lovingly takes care of the kids and at the teens table fun is guaranteed! Magolix, our magician, also visits the kids restaurant regularly and is always happy to see them. Once a week, kids and teens can show their skills in the kitchen and try out some recipes. They can also prepare the tables, decorate, look behind the scenes and really be a part of the Familiamus family: this is exclusively reserved for our kids and teens! After eating together, the fun continues in our Magolix Club.
Still don't feel like going to sleep? Then come by the lobby for a …
Family Night
In our lounges you can relax, play together, share joyful moments, make new friends and pleasant conversations. Pssst! Don't miss our magic shows and the Familiamus musical…
Family-Table: Familiamus family holiday
Our weekly family celebration 'Familiamus-Day' is truly magical! There will be a surprise menu that can be enjoyed together as a family. The surprises will not only be for the little ones! Let yourselves be enchanted!