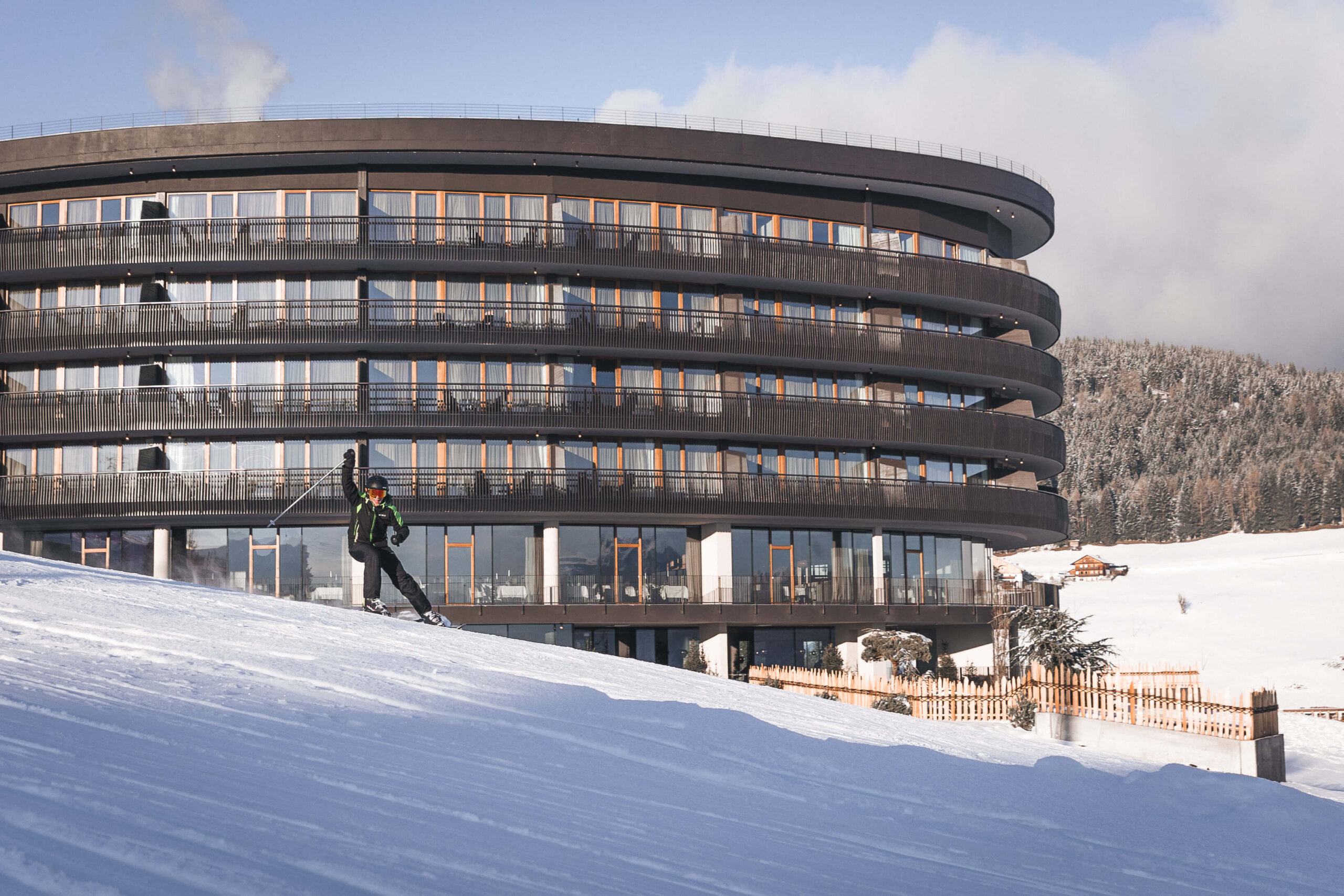 Your ski hotel next to the slopes
Winter is clearly Mother Huldas favorite season. She makes us notice that in Maranza, too, by enchanting everything into a magical winter wonderland and ensuring snow-covered slopes. There are around 55 kilometers of them in the Gitschberg-Jochtal family ski resort. The absolute highlight? The ski resort is right on our doorstep and one slope leads directly to the hotel. You can only find something like this in Familiamus!
Could that be magic?